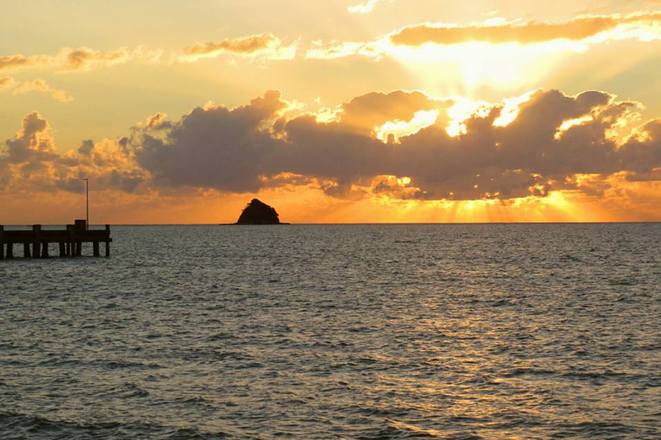 It's fun to scout for unique handmade gifts at local markets or galleries. The creative talent across Australia is as vast and varied as the landscape of this great south land. You never know what treasures you might uncover.

Not so long ago, I visited a small corner of paradise: Palm Cove in far north Queensland. As I meandered through the Esplanade shops, I came across the Village Gallery (Shop 3/139 Williams Esplanade).


Village Gallery showcases work by local Australian artists, particularly from the far North Queensland area. Each piece of creative handiwork reflects the natural beauty of this tropical environment.
The glass-blown creatures by self-taught and local artist,
Murray Browning
, caught my eye. His unique style of glass-blowing using metallic oxides results in beautiful ornaments, trinkets and pendants.
I couldn't resist this miniature glass platypus by
Murray Browning
: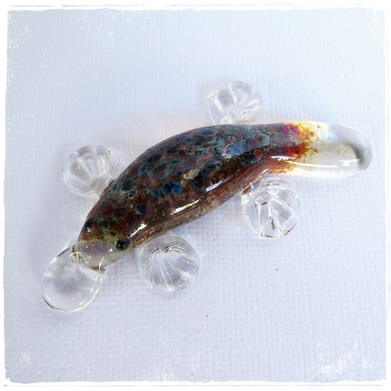 The platypus now resides in my mother's ornament cabinet in suburban Adelaide. You can view more of Murray's creations on his website:
Blown in Glass
.
I also purchased two beach scene prints by local artist,
Ian Stephens
. I wish I'd taken a photo before giving them away to my British friends (who visited Palm Cove with me), but the prints were the perfect memento to remind my friends of their Palm Cove visit. You can view more of Ian's work on his website:
Ian Stephens Fine Art Gallery
.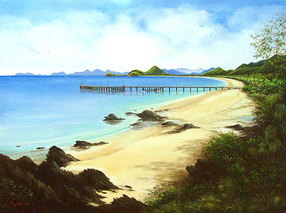 After another visit to the gallery, another day, I returned with this jellyfish paperweight. The gallery attendant didn't even manage to put it on display. I spied it on her desk, ready to be manoeuvred. I'm not sure who the artist is (I'll attribute it when I find out!) but I love the design. And even more special: it GLOWS in the dark.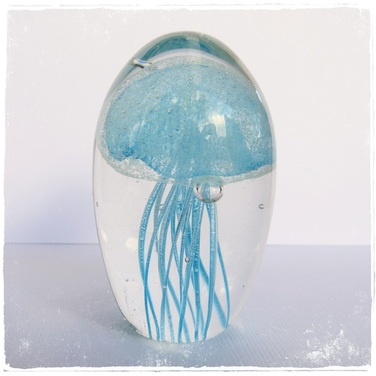 My Palm Cove trip has inspired me to design my own miniature tropical fish and butterflies, all made from 100% wool felt. Keep an eye out for my upcoming, and tropically inspired, new creations.