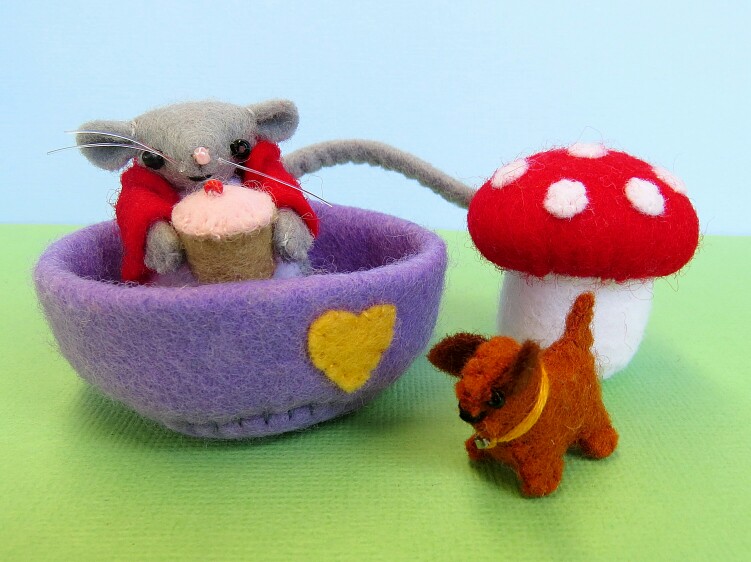 When I was a child, tiny things fascinated me. Tiny flora and fauna in the garden; miniature seashells on the beach; fashion accessories worn by my Barbie Dolls; the Borrowers books (little people who lived underneath floorboards); and so many other pipsqueak items. Anything tiny sparked my imagination; I'd create artwork, write stories, and pretend-play with anything tiny. Like all children, play was part of my natural development.
I'm currently an author and an artist, but people may not realise that I'm also an Early Childhood trained educator, specialising in special education. My desire is for healthy development in children, whether intellectually, emotionally or physically.
One nugget of truth, hammered into me while undertaking my Early Childhood training, was the value of PLAY. Children need time, lots of time, to play. It's not an optional extra; it's necessary for childhood development.
Play can be STRUCTURED (an adult provides the resources and interaction to promote play). Play can also be UNSTRUCTURED (children use their imagination to invent their own playtime).
How does PLAY benefit children? I could write an essay on this topic (and probably did throughout my university course), but I will apply this question to my current textile art projects. I'll keep it short and sweet.
How does PLAY, involving my felt Pipsqueak range of felt toys, benefit children? Well, when I design and hand-stitch my miniature toys, I keep the following in mind:
Fun:
Play isn't play unless it's enjoyable. Children need to have fun. When I create, I like my toys to appear fun. This means bright colours and cute designs.
Imagination:
Many children, from my experience, share my childhood/adulthood fascination with everything tiny. It's a great motivation for children to invent their own creative works and games.
Fine Motor Skills:
Fine motor skills involve the coordination of small muscles in hands and fingers, with the eyes. There's nothing quite like picking up and playing with a tiny toy to develop fine motor skills. Learning how to sew tiny items, will develop these skills even further. Older children, with an interest in sewing, will enjoy my
Pipsqueaks
book.
Intellectual Development:
I tend to use bright and colourful felt with everything I create. Adults can guide young children in their understanding of concepts such as colour. Games can be invented which involve counting and memory (I will write a future blog dedicated to such games).
Social development:
Children often pretend-play together and is a great way for children to develop people skills such as cooperation and communication. Pipsqueak items are perfectly sized for dollhouse sessions.
There is much more I could say about the importance of PLAY, but I won't bore you with a university length essay. ;)