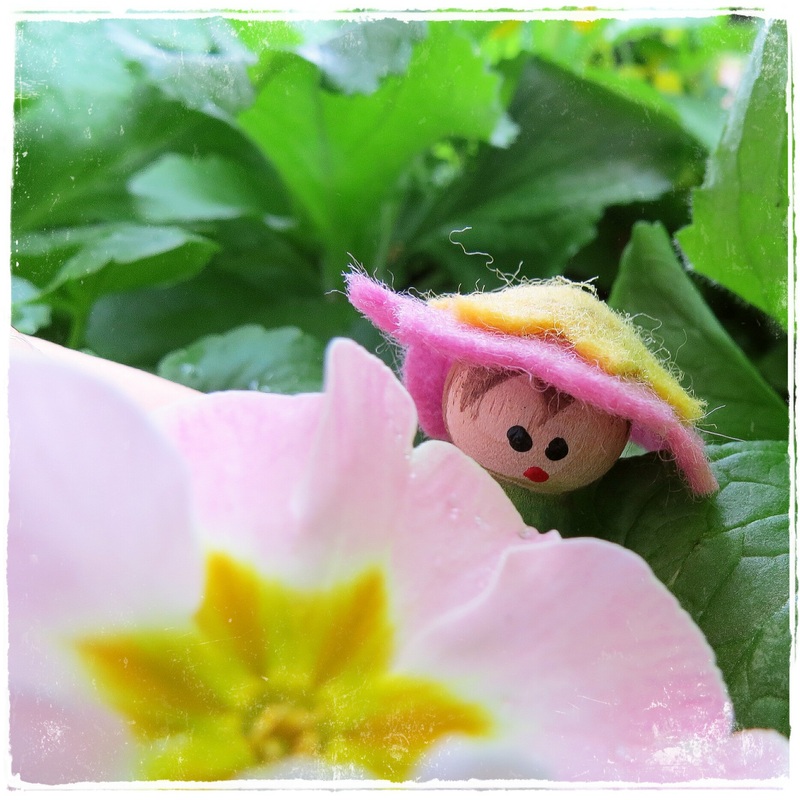 There are tiny flowers appearing in my garden. You have to be quick to spot them - these springtime lovelies are rather shy. And very sweet.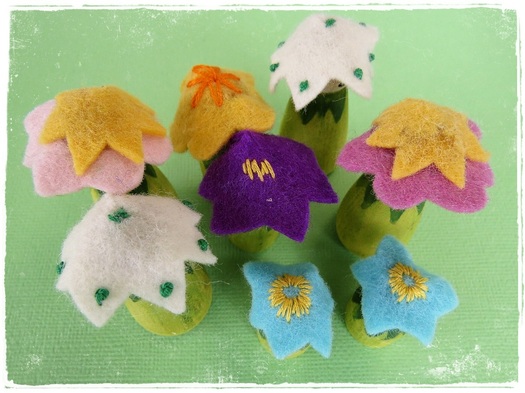 These snowdrop, violet, primrose, buttercup and forget-me-not peg dolls have been designed by the very talented
Margaret Bloom
. Her book,
Making Peg Dolls
, is one of my favourite craft books. In fact, this book inspired me to consider creating my own craft book. I borrowed
Making Peg Dolls
countless times from the library. Now I have my own copy, signed by the author herself.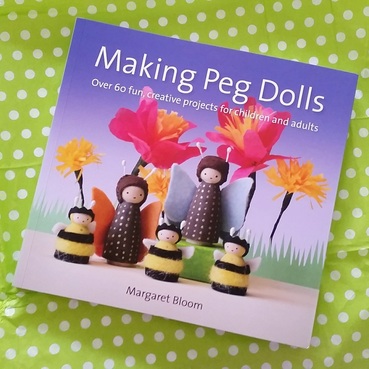 Margaret's book bursts with cuteness. The chapters are divided into seasons: Spring, Summer, Winter, and Autumn (Fall). The projects are easy to follow, beautifully photographed, and illustrated with delightful step-by-step instructive images. I've open the booked, flicked through the exquisite pages and admired her creativity over and over again. Both children and adults will find the peg doll projects inspiring.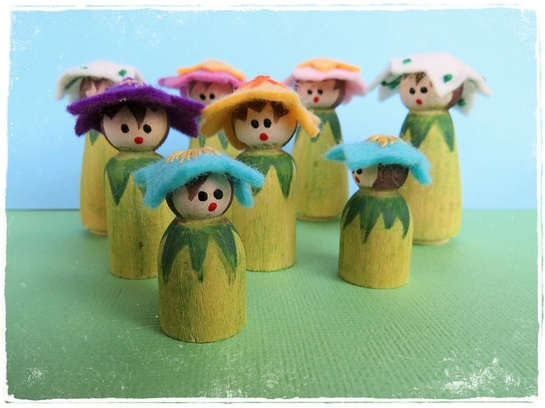 I've been itching to put down my own pipsqueak threads and needles for sometime now, so I could try something different. Margaret Bloom's dainty peg dolls were the perfect variation in my crafting routine. It was difficult to choose which project I wanted to begin with - Esther and her Purim counterparts, tiny peg bumblebees, or perhaps Christmas angels? In the end, I decided upon the Spring Flower peg dolls. It seemed appropriate, as it is Springtime in Australia, and flowers are blossoming in my garden.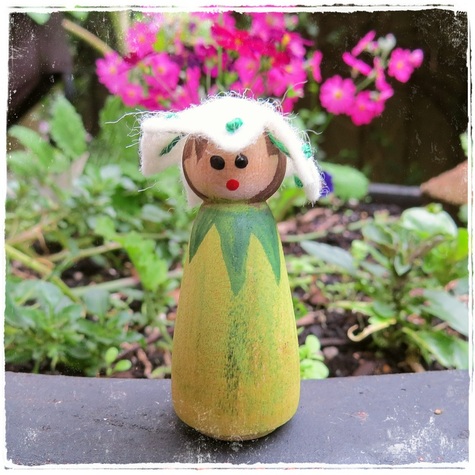 I used watercolour pencils for the peg doll bodies (the closest thing I owned to green paint), and I'm quite pleased with the results. I did have black and red acrylic paint, and dabbed eyes and mouths with the end of a tiny paintbrush. A few embroidery stitches on felt, and a dash of glue, and the peg dolls were complete. Monday afternoon was an afternoon well spent.